While estate and lettings agents have been given the go-ahead to resume and reopen their offices, the Government has made it clear that it will not be business as usual and virtual viewings will still be the key method that buyers should use to find a property.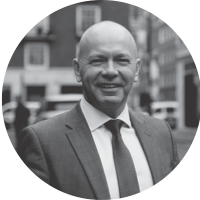 "Today is the first day of the 'new normal' which I believe will continue to be a more tech-orientated version of its former self. While estate and lettings agents will now be able to conduct physical viewings, virtual tools and tech services will still be heavily relied upon until the COVID-19 pandemic has been conquered," says Iain McKenzie, CEO of The Guild of Property Professionals. "It is likely that for some time, consumers will continue using virtual viewings as a tool during their home search to narrow down one or two homes that they would want to visit in person, before making their final decision."
The Guild of Property Professionals conducted a consumer survey with an outside independent research company that surveyed over 2,000 respondents from across the UK, all of which are either a homeowner or renting their current property.
"According to the survey around one in two people would be open to view a prospective property via a virtual viewing, sighting advantages that arise from virtual viewings, such as the ability to see more properties in a day, and the fact that it allowed them more flexibility in the time they could view the property. Around a third mentioned that it also allowed them to view properties in other parts of the country," says McKenzie.
He adds that safety remains a priority; the top reason that respondents would opt for a virtual viewing over a physical viewing is down to their personal safety rather than availability challenges. "Around two thirds of the people surveyed said that they would not be comfortable seeing someone else's property in person, with 42% saying that they are not even comfortable with the idea of leaving their home. Despite this, 62% said that they would want to meet the seller and 60% said they would want to meet the landlord before they bought or rented a property. Again, this points to the fact that consumers will use virtual viewings as a method to narrow down options and will then consider a physical viewing when they have a property that stands out to them," says McKenzie.
While a large portion were positive about virtual viewings, naturally some had their reservations. The main concerns were the need to see the property with their own eyes, some said they liked to examine the surrounding area of the property. More than half of respondents also believed that the person showing them the property would miss the less appealing parts of the home out altogether.
Counteracting these reservations, however, could be easily achieved and the responses will help agents to establish best practice when it comes to virtual viewings. Many said that if the person conducting the viewing started from the outside and walked in, they would feel better about it. "Around 63% said it would be important for the person to speak throughout, and one in five said a warm and welcome agent would make them feel better about a virtual viewing, provided of course it is the agent who is conducting the viewing. Using this information, agents will be able make the necessary changes and coach the vendors and landlords on how to conduct an effective virtual viewing to ensure people are at ease with the process," adds McKenzie. "Much has changed over the last few months and things are continuing to evolve. It will take some time for 'consumers' to ease into the new way of doing things, however, the more agents interact with their customers virtually, the more trust they will gain, and people will become comfortable with the process," he concludes.