As Her Majesty The Queen celebrates her unprecedented 70 years on the throne with her Platinum Jubilee, we want to look back on how much the UK Housing Market has changed from when her reign began in 1952 to the present day.
70 Years Ago
In the 1950's, according to the Nationwide House Price Index, the average price of a house was around £1,891 (which is estimated to be approximately £65,000 in today's money) as the average salary was roughly £10 a week, so buying a property was quite the task back then.
Ken Bird, Owner & Managing Director at Renton & Parr, a Proud Guild Member established in 1952 in Wetherby, says; "Renton & Parr are one of only two names that remain in Wetherby over the last 70 years. Other independents at the time either sold out to corporates or have closed. New entrants have come into the town and the market is far more competitive. However we have a strong brand name supported by some excellent staff. We are a local business run by local people with strong local connections over several decades that has built up trust and reputation within the community."
60 Years Ago
As we move into the 1960's, most properties now have electricity (so that they could listen to The Beatles on repeat), and the average price went up to a modest £3,344 (which would have been in the area of £60,000 today).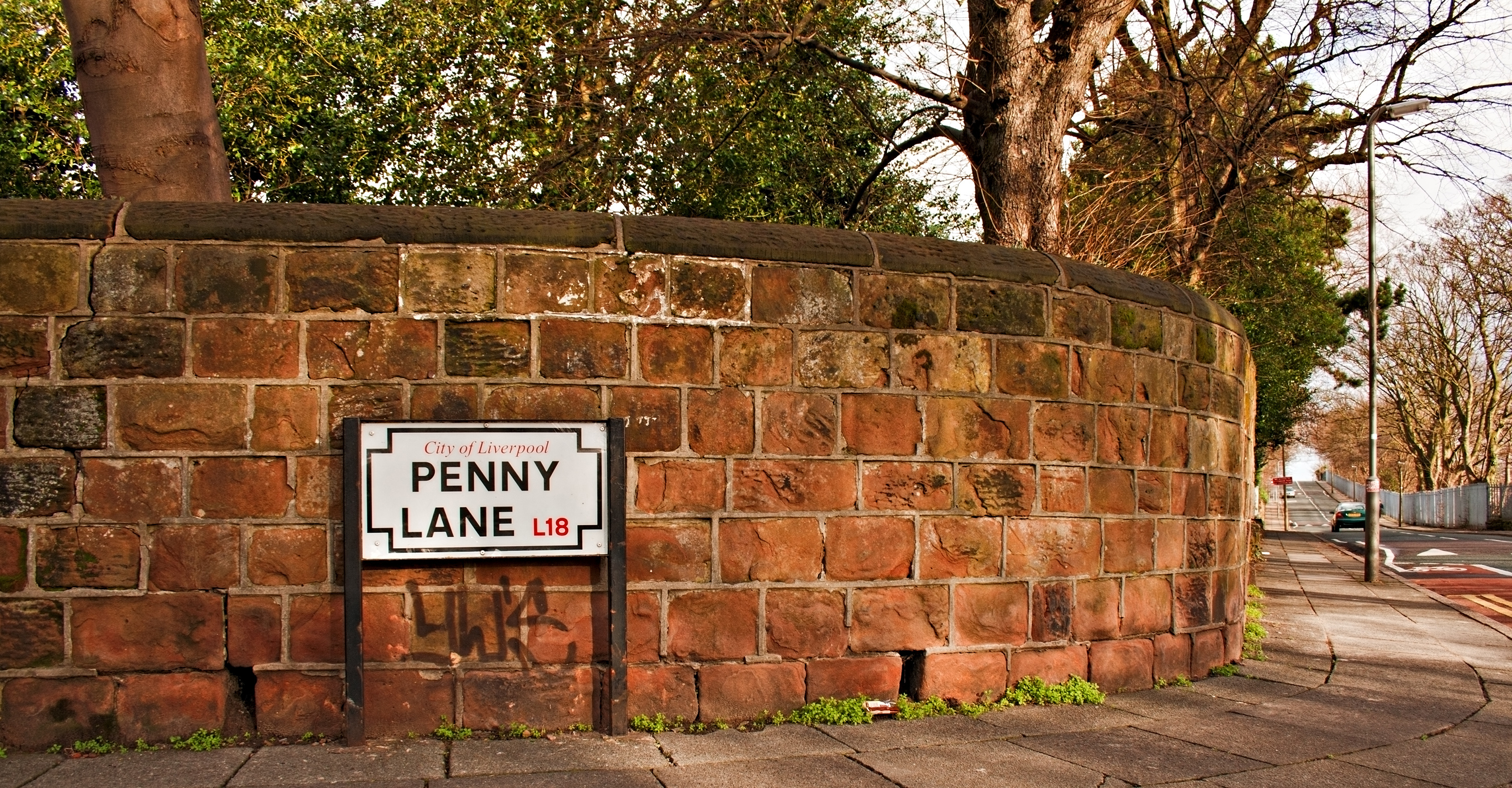 Worcestershire Guild Member Philip Laney & Jolly first opened their doors in 1966, and Managing Director, Mel James-Wilson, believes that their customer care is the key their success, "Ensuring our customers are looked after, whether that's buyers or sellers along with having a good relationship with our other industry specialist, surveyors, solicitors and financial advisors has attributed to us standing the test of time. Loyalty, independence and our local reputation has also had a good impact for Philip Laney & Jolly."
Simon Davies, Branch Manager at Norman F Brown – established in North Yorkshire in 1967, comments that property was far more affordable in their early days of agency. "The wages to house price ratio especially for mortgage was much simpler and the amount of deposit required was not quite as much. We sold houses on a modern estate back in 1967 with the two-bedroom semi with garage and garden at £2,300 and a three-bedroom at £3,200. The average house price today, 55 years later, is about £275,000 in our area of North Yorkshire.
"The first house the firm sold was a cottage in Langthwaite that were on the instructions of a solicitor the contents were also so and the property was sold at auction for £1,500 and that property now would be worth well over £200,000. There was not so much legislation back in those days however agents were qualified surveyors as a rule unlike today where you do not have to have any qualifications to set up as an estate agent! The red tape was certainly a lot less. Technology didn't really exist a camera, a phone and a paper file of buyers was the best of the technology and advertising was in the newspapers.
Norman Brown, who started Norman F Brown back in the 60s says, "Our longevity has come from changing with the times, success, service and trust. Starting off as a local firm in 1967 headed by a Yorkshire dales family and maintaining that association and long-standing reputation within the community. Despite the history, it is moving with the times and investing in the latest tech. Now James, my son is continuing all the good work I started and enhancing our offering and reputation and keeping us up to date with the fast-moving times now."
50 Years Ago
The 1970's brought the microwave oven, VHS video recorders and the word 'groovy' into our homes and again, saw the prices of houses rise to around £4,378. However by 1975 this price took yet another step up to £10,388 being the usual price of a home.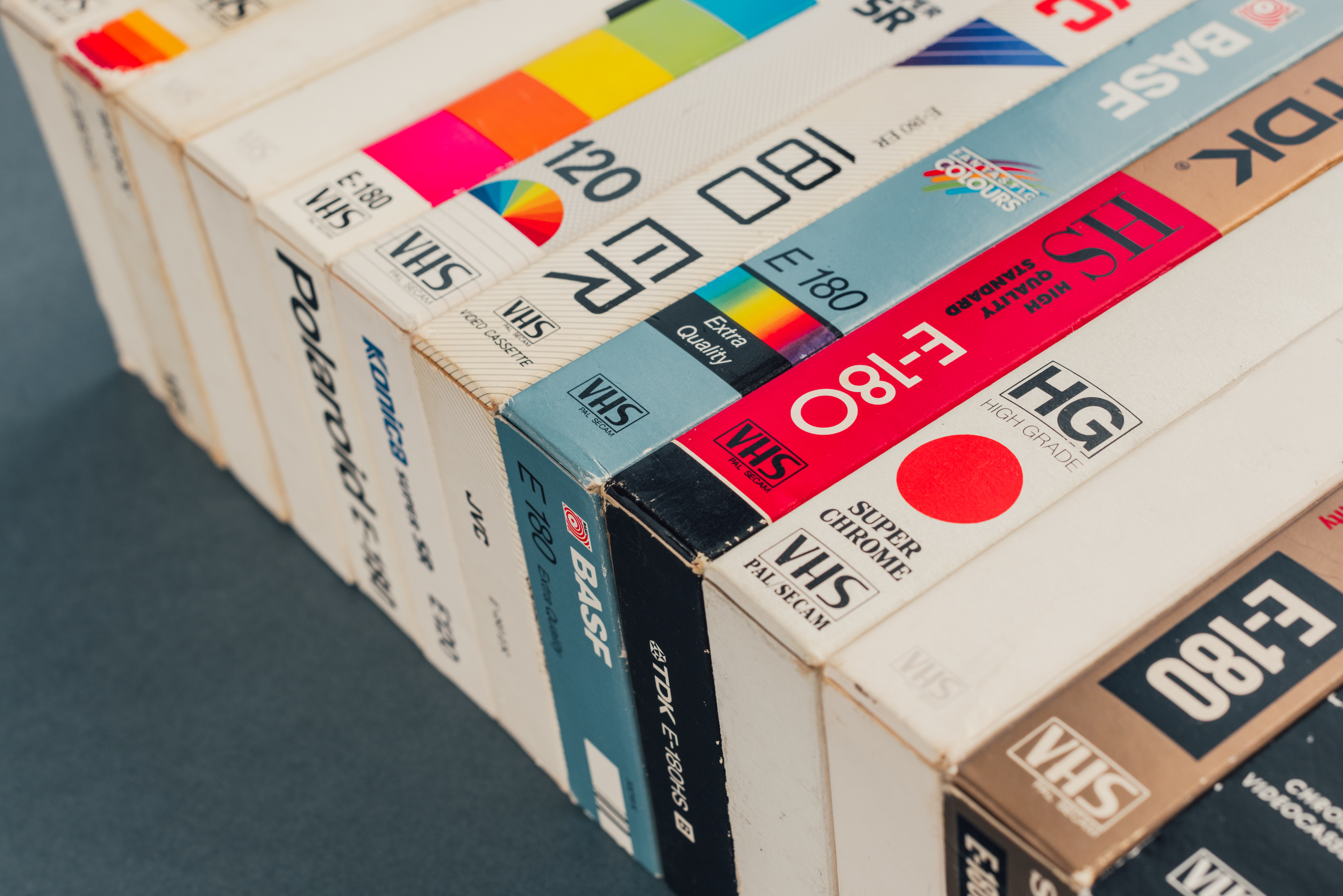 40 Years Ago
In the 1980's everything changed again. Synth pop became a mainstay in the music charts, and your mobile phone was the size of your arm. You could have expected to pay around £33,200 for a property in 1985. However, in 1987 prices rose 16% in one year and a further 25% in 1988!
Ken Bird, Owner & Managing Director at Renton & Parr says that his first house sale was in 1984; "It was a two-bedroom back to back in Armley, Leeds which I sold for £2200. We had the estate agent act at the time but otherwise legislation was not a major issue at the time. The biggest change our agency has seen is technology. The internet has revolutionised our industry and the way we engage with our customers and vice versa. Prior to the internet it was all manual labour intensive, newspaper advertising was king."
30 Years Ago
The 1990's started with a property crash which saw the average price of homes drop by 20%. Slowly but surely the prices started to "PIVOT" and in 1995 the average price was around £51,633.
Steve Selby, Director at WhiteHeather Estates, Proud Guild Member in Merseyside says, "Back when we first opened in the early nineties I believe people needed to pay between 3 - 4 times average income to acquire an average property. Nowadays with median income for last year being £31400 according to the ONS and UK average house price at £278000 it's more like 8 - 9 times average salary."
"Ever creeping Legislation has been the biggest change over the past 30 years, particularly in respect of rentals which I believe is now contributing to a growing number of smaller landlords exiting the Market. I can't recall a time during my career when demand has so outstripped supply."
"We appear to be selling property more quickly than at any time in the past ten years, but what has helped White Heather stand the test of time? Probably most importantly, treating customers as we would wish to be treated ourselves."
20 Years Ago
The turn of the century continued this upward trajectory of house prices as the average cost of a home was now around £77,698. In even more positive news, gaming seriously improved for children and adult children alike as the PlayStation 2 was launched with record sales, to which Microsoft would answer in 2001 with the Xbox. In addition to this, Nintendo also introduced the Gameboy Advanced in 2001 following over 100 million sales of the original.
Angi Cooney, Owner at C residential, another Guild Member whose doors opened in 2002, says, "I think ever since I started in agency people always had a problem with inflation and the difference is house prices then and now. To me the difference is people are more in-tune with affordability."
Angi comments that her first house sale happened when she was painting the office 20 years ago and the agency hadn't even opened yet. "We relied very much on local newspaper advertising as the property portals were in their infancy too and we sold very much to a local audience. I think technology is amazing – it makes things easier and quicker. I for one embrace technology and although at times you can feel very prop-teched out – by and large it has changed our industry for the better. The blessing and the curse is rising costs – particularly in regards to the property portals who seem to think they play a much bigger part in selling houses than they actually do.
"Cream rises to the top – I have always believed in offering clients exceptional customer service. I have instilled in my staff that customers come first and they are not to think about the money. It needs to be customers first."
In just five years, house prices leapt a huge £75,000. The average property cost a mouth-watering £152,790. The popular TV show EastEnders also celebrated its 20th anniversary in 2005 which saw Dirty Den bite the bullet to millions of viewers across the UK.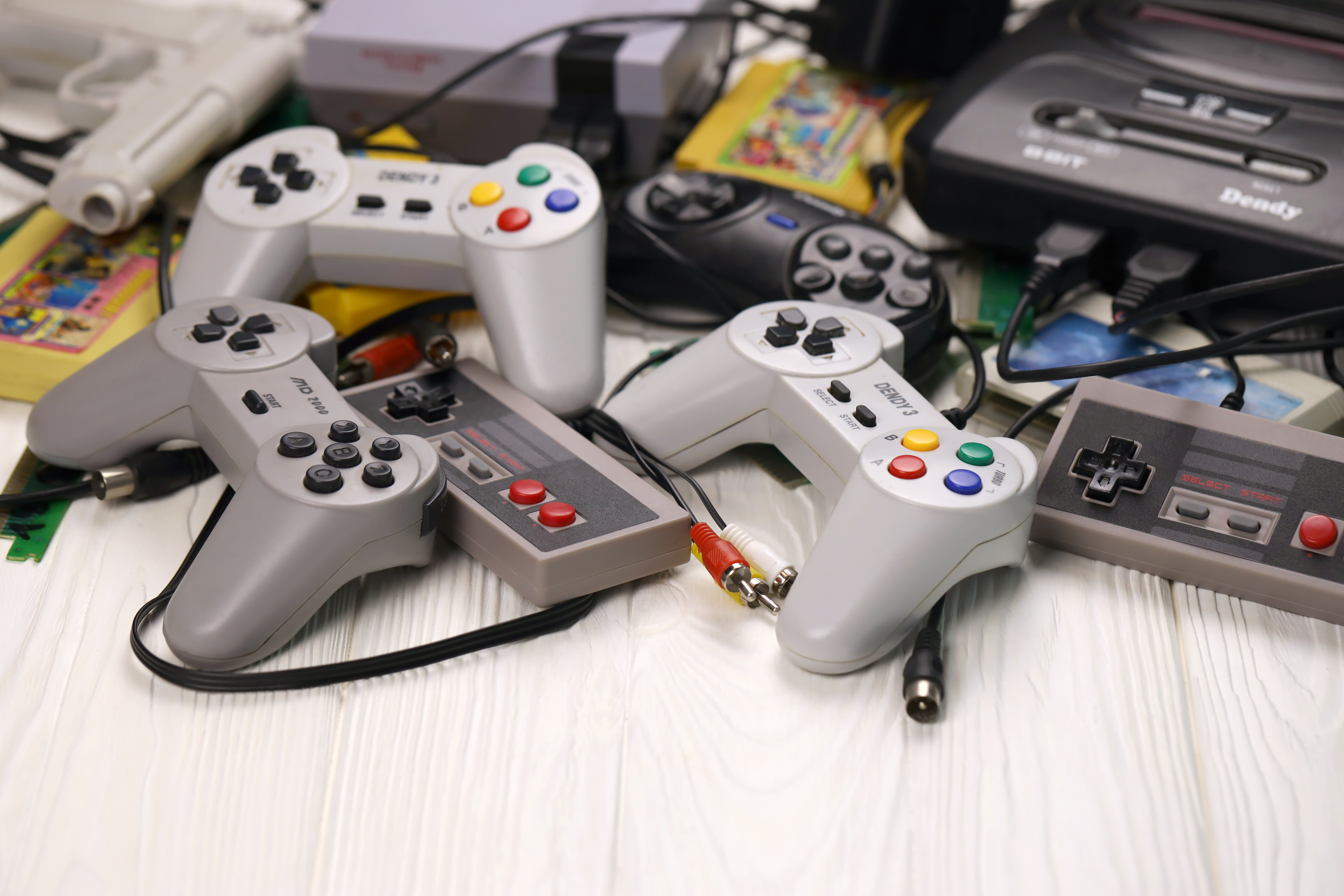 Frances Bowling, Operations Director at Moss Properties remembers her first house sale, 20 years ago, like it was yesterday, "It was a £48,000 probate property, money laundering was very basic then, the convincing system is still the same but us agents are more proactive in getting the first part of the legals done on instruction to avoid any delays upon finding a buyer which nowadays happens more often than not before going to market."
Frances comments that people are more digital minded these days and that estate agency has evolved into a digital service as opposed to a traditional high street shop front. "We are early adopters of new prop-tech to ensure we're constantly raising standards and the journeys of our clients but ultimately we have stood the test of time because of the strong relationships we've built and 5-star service as shown by our google reviews."
10 Years Ago
Statistics in 2010 showed that prices were still on the up, but not by the huge margins that the previous five years saw. The average price for a property for the first half of this decade was around £167,294. While outside of the property market, Instagram launched, changing social media forever and Apple introduced the iPad which gave birth to the nation's obsession with tablets.
Simon James, Director of Guild Member Comyn and James, says that mortgage affordability has become harder to achieve even in the last decade; "Assuming the average UK house price today is in the region of £305,000 we have seen a rise of approximately 80% in the past 10 years. People of retirement age during the decade, in many cases, benefited from the uplift in the value of their own property combined with inheriting their parents' property. Mortgage affordability, as a percentage of income, has become harder to achieve and the tightening up of mortgage criteria following banking scandals over the past decade mean that first time buyers and those seeking large mortgages are struggling."
"My first house sale was a beautiful 'Wells' 1930s cottage. We gained the instruction over a conversation in a local Tea Room - just days before opening our business in 2010. It was much quicker and easier to 'list' a property compared to today when a huge increase in illegal money laundering has resulted in significant legislation meaning a substantial extra work involving identity checks, proof of funds and increased disclosure of 'material information'. The estate agent today is required to act more like a civil servant with a myriad of regulations to comply with. Similarly, conveyancing has seen a dramatic tightening of enquiries. Property sellers today must be far more specific about what they are actually selling .."are you including door handles? what about light bulbs?! That old track running past your property - who actually owns it? Can you prove it? 10 years ago a buyer might be invited to 'take a view' on the more vague aspects of the property… not today.
"Comyn and James combine the use of modern technology with genuine local knowledge and approachability. We all live locally and benefit from a large number of recommended transactions with very pleasing reviews - for which we are very grateful. From opening in 2010 we have never needed to canvass for business as we work solely on our reputation and recommendations. We work long hours - often outside normal times and we are always available either on e-mail or phone. One time we accommodated a buyer's cat for a six-week holiday - to avoid a sale falling through! The secret is very simple and this has never changed in our 12 years: keep it straight, keep it honest, and above all, respect your clients."
15 years on from the turn of the century, average property prices had increased by over £100,000, meaning you would need around £188,566 to buy a house. Towards the end of the 2010's the value has continued to rise as sources show that the average cost was around £215,910 in 2019.

As we move into the present day, the average cost of a property across the UK has further risen to around £260,771 for around 730 square foot. Have you given much thought to how much your property could be worth now? You could be pleasantly surprised at just how much the value of your property has increased over the years.
Independent estate agents, and Guild Members in particular, are an essential part of the property market. We provide a unique range of market intelligence, professional advice, and local expertise.