Starting on the 29th of September, The Guild of Property Professionals will be embarking on its Autumn/Winter 2022 Tour, hosting regional meetings in various cities around the UK.
Iain McKenzie, CEO of The Guild of Property Professionals, says: "Our regional tour has become an annual fixture on the calendar, giving us an opportunity to spend time with our Members in person and share some exciting insight with them regarding both the sector and what is happening within the network. This year our focus will be on the launch of UKs first automated referral system built by nurtur.group technology. We will also be talking about other ways in which The Guild is looking to unlock the housing market and drive additional revenue to our Members, especially during a time when listings are hard to come by and competition amongst agents is heating up."
McKenzie says that a lot has happened over the past year within The Guild regarding partnerships and new deals that will help the network to increase their revenue while streamlining their processes. "The Guild network has been working hard to ensure that we have all the right products and services in place that will provide our Members with an edge in today's competitive environment. Our strategic alignment and partnership with various proptech suppliers have helped us to bring innovative tools to the table that will enhance our service offering, while propelling our Members lead generation and digital marketing forward," he comments.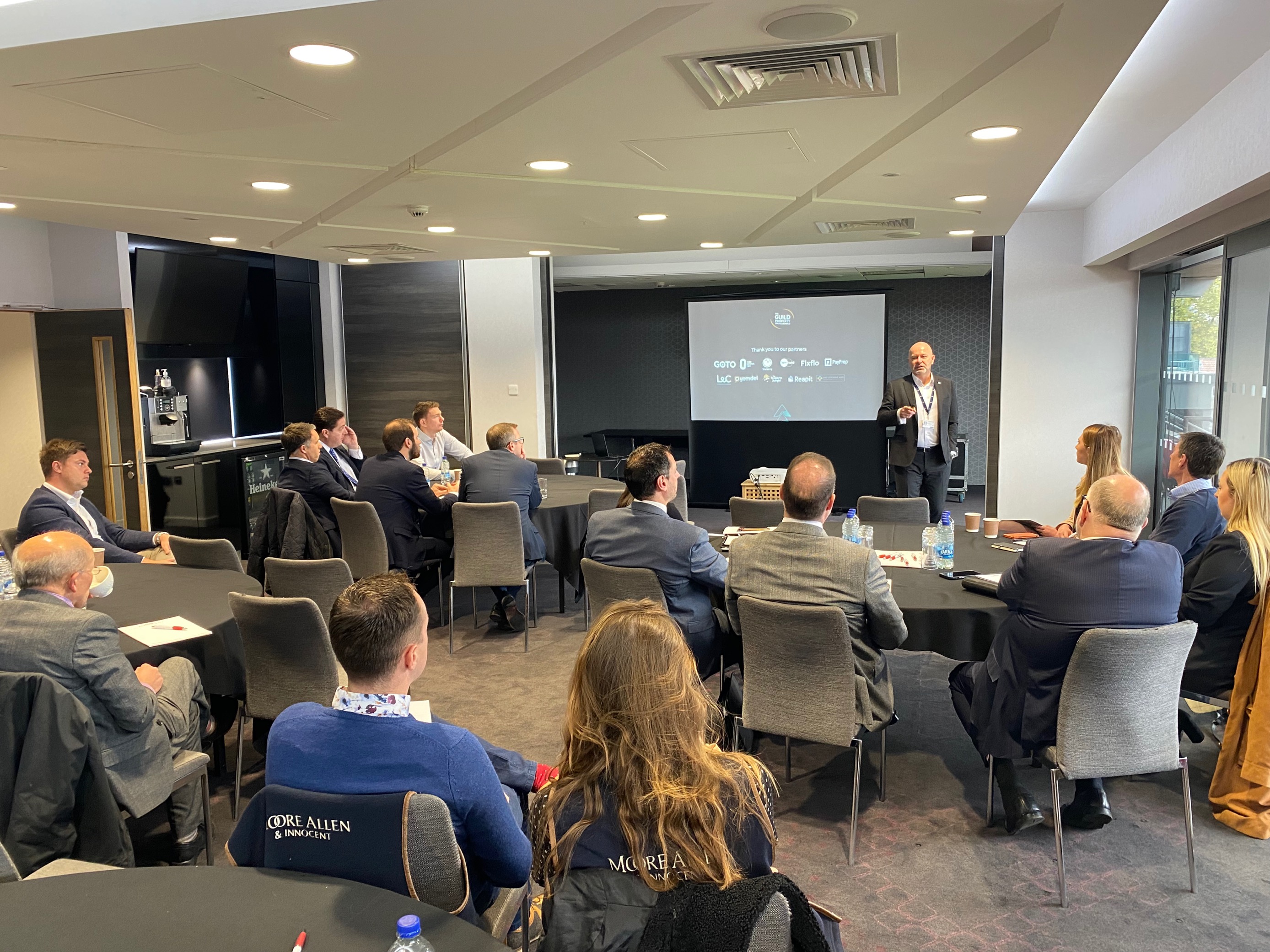 According to McKenzie, other topics to that will be covered during the regional meetings include chain repair solutions, and of course, compliance with Compliance Officer, Paul Offley. "From a compliance standpoint, there have been a lot of changes within the sector up until this point, with more to come throughout the remainder of the year. It is important that agents are aware of all these changes to ensure they are prepared and have the processes in place to deal with them. For our network, Paul Offley has been a life source and is always on hand to provide guidance to our Members when needed," he adds.
We are looking forward to seeing our Members in person at the various venues around the UK. Tickets to The Guild Autumn/Winter 2022 Tour will be free to Guild Members with thirteen dates and locations around the UK to choose from. Dates and venues are as following:
29 September: Northern Ireland, Hilton Belfast
4 October: Bristol, Ashton Gate Stadium
5 October: Cardiff, Cardiff City Football Stadium
6 October: Exeter, Sandy Park Conference Centre
11 October: Southampton, The Hilton at Ageas Bowl
12 October: Kent, Mercure Maidstone Great Danes Hotel
18 October: Cambridge, Novotel, Cambridge North Station
19 October: Nottingham, Southwell Racecourse
20 October: Birmingham, Aston Villa FC
1 November: London, The Bloomsbury
8 November: Haydock, Haydock Park Racecourse
9 November: Yorkshire, Wetherby Racecourse
10 November: Newcastle United Football Club, St James' Park