In early October, PM Boris Johnson promised to turn 'generation rent into generation buy' with plans to boost the availability of long-term mortgages for homebuyers with a small deposit.
The Prime Minister claimed that the initiative would add two million owner-occupiers to the housing market and fulfill one of his party's key 2019 election manifesto promises.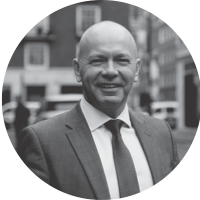 Iain McKenzie, CEO of The Guild, comments:
"One could argue that it is a very good idea based on the fact that the UK is teetering on the brink of a substantial recession, possibly as bad as the 1930s, and any stimulus that promotes growth and income generation for the wider economy has to be positive.
The Government is underpinning house price growth and therefore effectively talking about a 15 percent to 20 percent equity of any property, the difference between 80 percent LTV and 95 percent LTV.

In 2010, the average house price was £170k whereas now in 2020 it is £237k, and so from a long-term perspective, any investment in property over the last 30 years or more has been a very good return on investment.

The only thing that would make it a poor decision would be if the Government removes all regulation and vetting of candidates to borrow the money in the first instance.

Because if they lend money to people that genuinely can't afford it, it will just increase the number of repossessions and increase the problem in the housing market."