ESTAS, the customer review and awards platform for the property industry, has announced its further relationship with The Guild of Property Professionals as their preferred partner for reviews and awards.
Founder of The ESTAS Group Simon Brown explains "We've enjoyed a great relationship with The Guild over the last 3 years powering their review votes for their own awards and are delighted that The Guild are now backing ESTAS as the preferred platform for their Members too.
We truly believe that agents who are delivering great service should be able to demonstrate this across all the major marketing channels for prospective customers to see, this is why we're so happy to be recommended by The Guild to their Member network."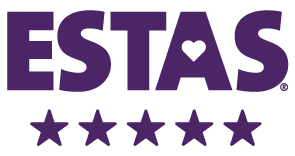 Iain McKenzie, CEO of The Guild of Property Professionals, said: "Over the past few years ESTAS have been an integral part of our organisation as we strive to set the standard in the industry for integrity and professionalism. We want customers to recognise The Guild as a network of property professionals that they can count on to receive exceptional service. Our partnership with ESTAS shows our commitment to continuous improvement and delivering exceptional customer service. The ESTAS review and awards platform helps agents generate consumer trust."
Ben Marley, Sales Director of the ESTAS Group added "for some years now I've been on a crusade to help great agents demonstrate their service and having chosen the wrong agent in the past myself, I know how important it is that vendors have impartial information from real customers to make the best informed decision for them. Giving Guild Members a platform that will do that will go a long way to making decisions easier for the public"
The ESTAS review platform now includes both a fully integrated review platform generating reviews for agents own websites, Google Reviews, content for social media and automatic entry into the prestigious ESTAS Awards.
The awards will take place on the 14th of May 2021 at the Grosvenor House on Park Lane incorporating Estate Agents, Conveyancers and Mortgages advisors in what will be the biggest ESTAS Awards event in history!