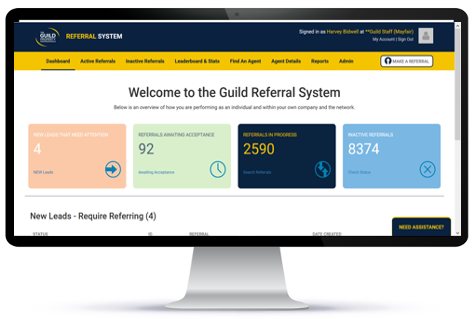 As part of The Guild network, each office is part of our referral scheme. Agents are able to pass leads from one Member to another using our bespoke referral system.
Guild Referrals is mobile, simple and profitable, allowing you to monetise your opportunities with minimal effort – which is great news when 20% of the fee goes to the referring agent on completion of the sale.
The Guild Referral System is integral to our network and is part of your monthly membership.
GIVING BACK WITH AGENTS GIVING
In addition to making additional revenue streams simple, The Guild has pledged to donate £50 to Agents Giving for every successful referral.
With a network of approximately 800 independent estate agencies, the potential financial benefit could be significant! Read more in our press release.