Digital Marketing Magazine
eZines are an enticing way of presenting your properties online alongside lifestyle content, increasing the interaction of your communication and marketing to your customers.
The online magazines provide a unique mix of engaging editorial, sharp design and high-quality photography unlike any other of its kind. The magazine combines style and sophistication with elegance and luxury.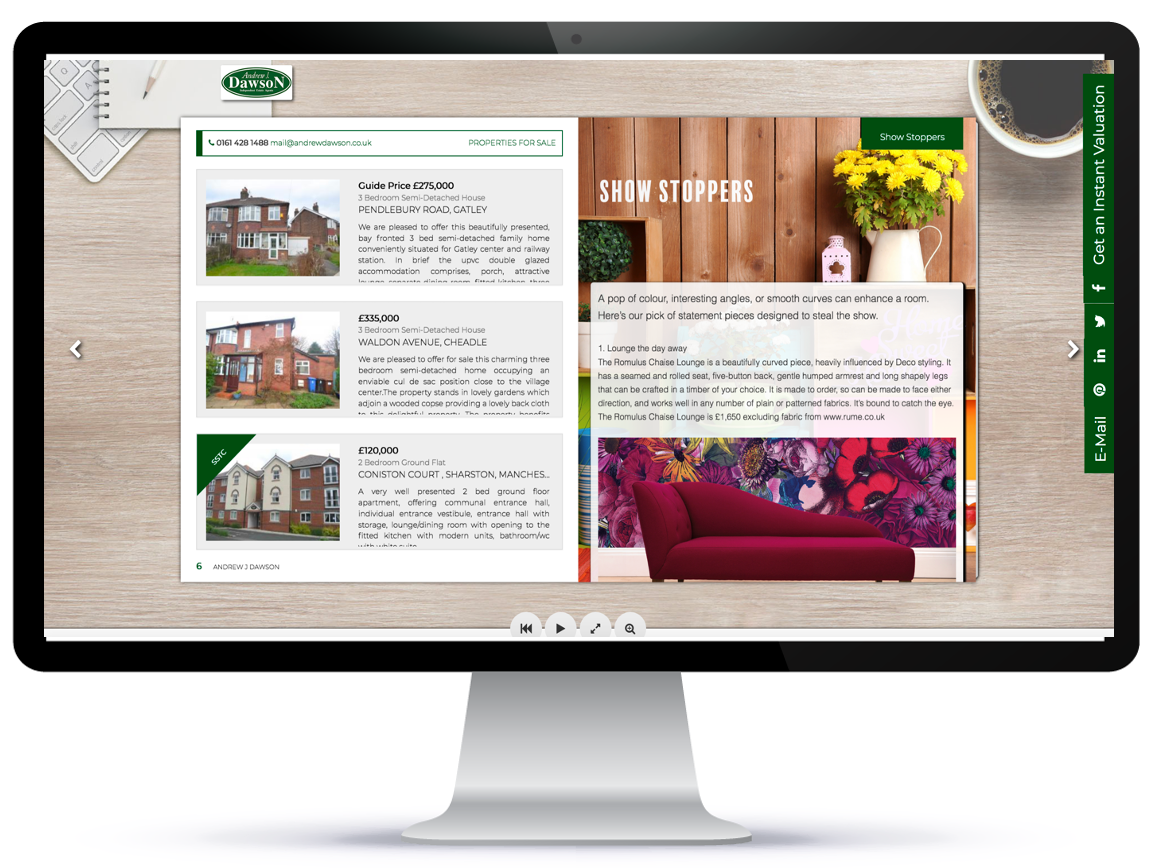 eZines provide readers with the perfect mix of properties, featured articles, advertisements, brand articles, videos and design. The online magazine includes expert advice and practical information which makes it the ultimate source of inspiration for your client base.
On the move
Interactive online magazines are a convenient format that is easy for your customers to read at home or in the office or on the move on a laptop, tablet or mobile.
Interactive contact
The reader can interact with the pages to find out more about the properties mentioned, see developments in greater detail, and get access to news, features and advice.