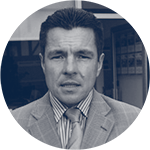 Simon Caird
Agency: Cairds Estate Agents

What do you value most about The Guild?
The Guild of Property Professionals is an invaluable business partner and provides cutting-edge prop tech to the leading independent estate agent in each town. Retaining only the best of the best agencies within its network ensures its continual growth in its quest of providing 'Local experts', bringing together a truly engaged network with huge resources.
We like and use the outstanding print and media design team in Cambridge, as well as their incredibly powerful new App allowing every team member to refer leads to the entire network. Videoettes that are beamed over 52" screens in all our branches, ezine and glossy magazines, essential training videos to which we use every day in our morning meetings as refreshers and the Knowledge Hub with all the legal changes. The compliance check was a must to ensure we fully comply with all the new legislation and we are making adjustments as we write this to ensure we are completely compliant.
The Guild is an essential business partner that we have become 100% dependant on with huge support and brand marketing in a fast-changing property sector.
What do you bring to the LAC?
My attendance brings 32 years' estate agency experience, passionate to endorse and bring about positive changes that will help others within the network. Promotion of new ideas and a firm sounding board to test and offer feedback with the willingness to listen and continue to learn.